About ASTURIAS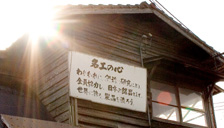 ASTURIAS GUITAR MANUFACTURING LTD. is a workshop of handcraft guitars with the highest reputation in quality of its products. The workshop is located in Kurume city of Kyushu island, and 15 highly skilled craftsman from all over the nation are building classical guitars,acoustic guitars, classical mandolins, and ukuleles.
Production quantity has been limited in small numbers always since it started in 1962.
Most of the instruments are sold through speciality stores with professional knowledge of stringed instruments.
The workshop is a subsidiary company of Rokkomann Inc. based in Kobe,Japan.
Material
Years of natural drying and seasoning of tonewood is the most important factor of our guitar making.
All woods are settled for at least 3years,and especially for sound boards,neck, and fingerboards, more time is spent in order to avoid problems of change of climate in different countries.
After long seasoning years, all materials are cut and kept in the humidity controlled room for 6 months before going into construction stage.
At the finishing stage,all instruments are inspected and adjusted by the master luthier Wataru Tsuji, one of the most famous guitar builders in this country.
Smoothness of bone surface, sharp cutting edge of each wooden parts, thin and flat varnish, and the most important factor, sound, is going to be checked by Tsuji finishing team.
Large inventory of ebony, Indian rosewood, Brazilian rosewood are stocked for future production.
Especially, all other guitar manufacturers envy about the incredibly large quantity of German spruce stock, very precious and the best material for soundboards.
Cooperation work with the wood importer Rokkomann Inc. is the background secret of the constant supply of materials from all over the world.
Brazilian rosewoods can be used only for domestic models.